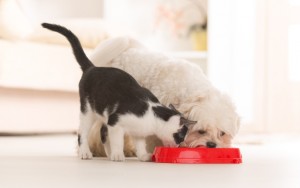 St. David's Veterinary Clinic opened in September of 2011 and is owned and operated by Dr. Stephanie Hall. The aim of St. David's Veterinary Clinic is to be an integral member of the community by providing quality, compassionate veterinary care in a welcoming environment.
St. David's Veterinary Clinic offers routine and specialized care for all life stages of your pet. Services offered range from annual exams and vaccination to elective and emergency surgery, dental cleanings and tooth extraction, x-ray technology, and in-house blood analysis and more.
Meet the Team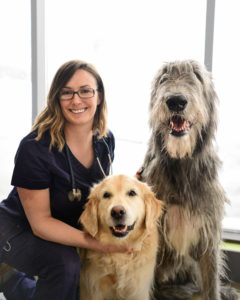 Dr. Stephanie Hall 
Stephanie started SDVC in 2011 after graduating from the Ontario Veterinary College in Guelph. During her undergraduate degree she spent time abroad studying at the Royal Agricultural College in England. Stephanie is passionate about providing top quality care to her patients and loves being an active member of the community. During her spare time she enjoys walking her dogs Delilah and Quinn, riding and competing horses, golfing with a ladies league, and spending time with her husband Jack and family and friends.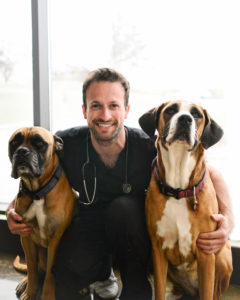 Dr. Will Rotenberg
Will graduated from Ross University School of Veterinary Medicine and completed his clinical year in Baton Rouge, at Louisiana State University. He was born and raised in Toronto, where he grew up in a multi-dog household and has always had a love for animals of all kind. Will has been with SDVC since November of 2016. His passion is in emergency and critical care medicine and general practice medicine. In his free time he enjoys being active outdoors, exploring the hiking trails of the Niagara region, playing sports, and cuddling with his two giant dogs, Kane and Karma.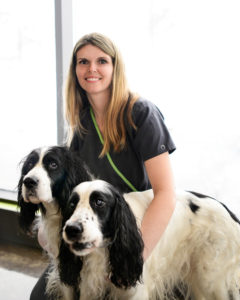 Kate Birmingham
Kate has been with SDVC since January of 2015. She studied business administration at Niagara College and completed a diploma in Animal Care from Sheridan College. Kate now enjoys working as a veterinary assistant within SDVC, providing a wide range of care to the patients, and tending to the inner workings of the clinic. Spare time is spent doting over her two senior (adopted!) spaniels, Sony and Susie, living an active lifestyle, and spending time with family and friends.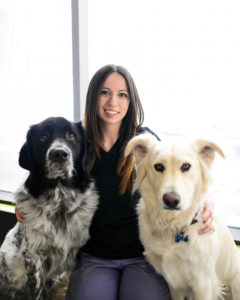 Laura Thompson
Laura joined the SDVC team in the spring of 2016. She studied pre-health sciences at Niagara College and graduated from Sheridan College as a veterinary technician.  Laura works in both emergency practice and general practice and enjoys the variety of care within both fields. She enjoys going on country walks with her two adopted pups, Ranger and Theo, as well as caring for her Holland Lop Rabbit, Charlie. Spare time is spent catching up with family and friends, and enjoying local cuisine!